General Information
These machines are designed for applications that require more current and more force than standard equipment is intended.  Spot Weld, Inc. makes two styles of Heavy Duty welders; a HD Rocker Arm and a HD Press Projection.
Key Features
HD Projection Welder – The Heavy Duty Projection Welder uses the same sturdy C-channel from our Standard machines, but adds two concrete-filled structural steel tubes to the outside to ensure that this frame is the most rigid of any other press welder on the market today. This machine is capable of welding with up to a 12" diameter bore air cylinder, and forces exceeding 10,000lbs. This machine can be build with transformers exceeding 500KVA.
Based off our dual head welder, this machine uses a dual-ram system. The rams are hardened, and ground for precision and durability. The ram housing is fully CNC machined for repeatability and guaranteed straightness.
HD Rocker Arm Welder – Our Heavy Duty Rocker Arm welder uses a similarly designed lower knee to the Combination Press / Projection welder. It has 3-1/2" diameter solid arms, to give you the rigidity you need for your high-force, hard to reach welding application.
Some instances where a Heavy Duty Projection welder excels:
Welding large diameter (1″ and up) studs or weld nuts
Welding many welds at one time
Wire mesh welding
Heavy projection welding
Using special tooling to fixture a large part
Frequent tooling change-overs on large parts
Some instances where a Heavy Duty Rocker Arm welder excels:
Reaching deep into an otherwise difficult to access area (36″ and over)
Airplane wing repair
Heavy HVAC
Welding long (36″+) tubing, longituninally
Other special applications
---
Key Features
Throat depths range from 12" – 48" (36″ standard; should greater reach be needed, please contact us for details)
CNC machined, 99.99% pure copper secondary
ø3-1/2" diameter arm weld arms, for strength
The lower knee design has about 10" of vertical adjustment, allowing the deepest of parts to fit within the throat of the machine
Robust frame design
Fully adjustable knee support allows greater rigidity for heavier gages of metal, but can be easily removed for welding tubes, tanks, pipes, HVAC ducts
Robust roller bearing pillow blocks
Fully rebuildable
Precision air system
Exclusive use of copper core, water cooled transformers rated at 50% duty cycle
All copper is a minimum 99.9% pure, or RWMA class
Designed and build in the USA
---
Image Gallery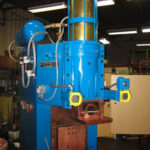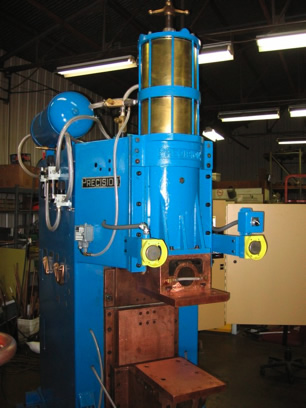 400KVA Progressive rebuilt welder, for wire grid application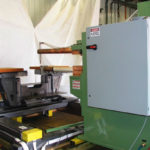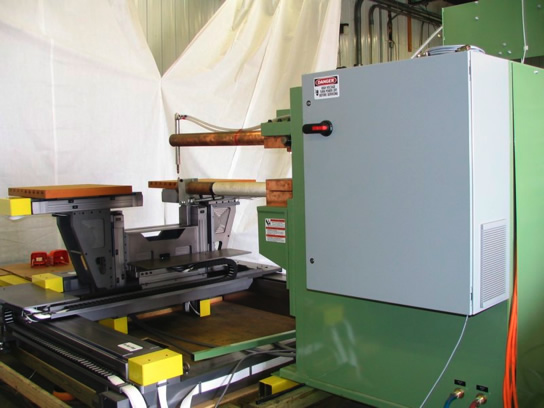 42" throat rocker arm welder to repair airplane wings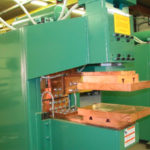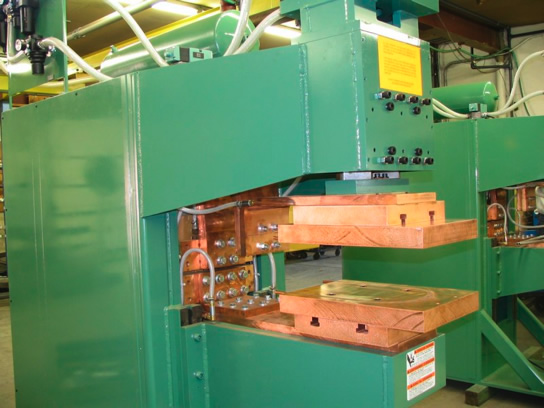 500KVA wire grid welder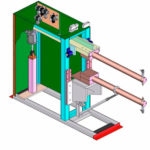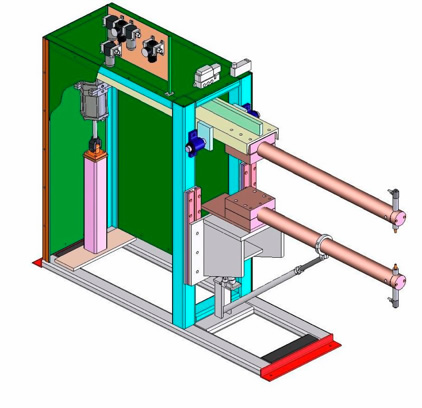 CAD view of Heavy Duty Rocker Arm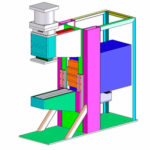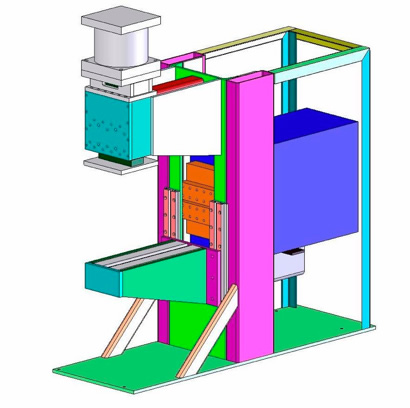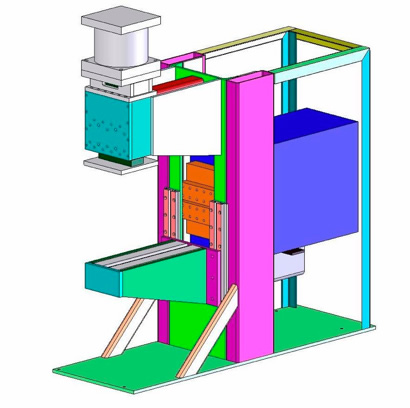 CAD view of Heavy Duty Press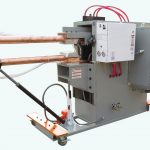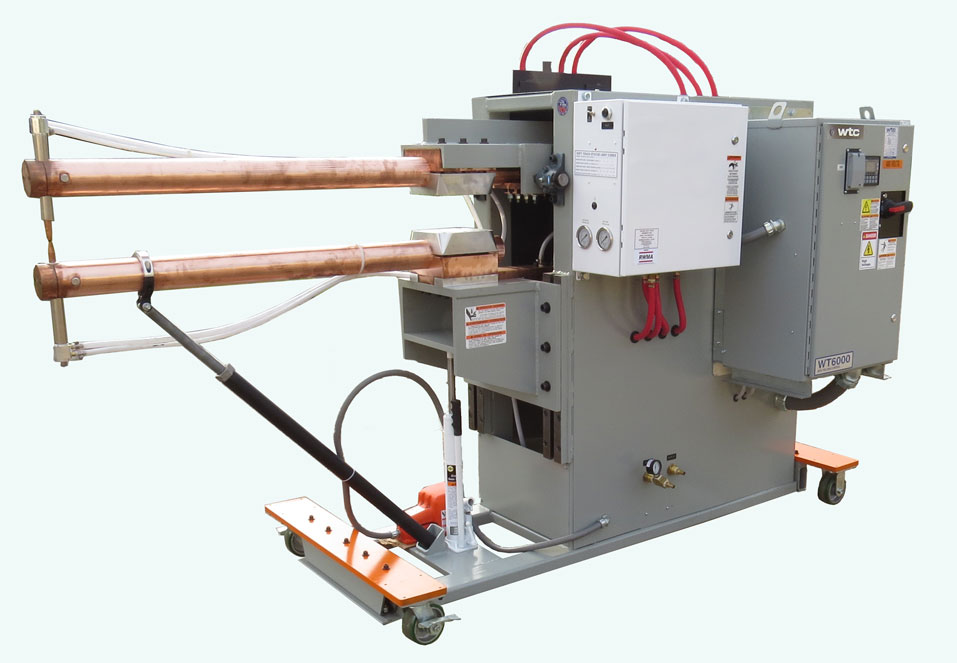 Heavy Duty Rocker arm welder, with WTC inverter and Unitrol SoftTouch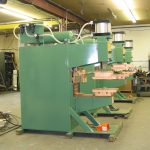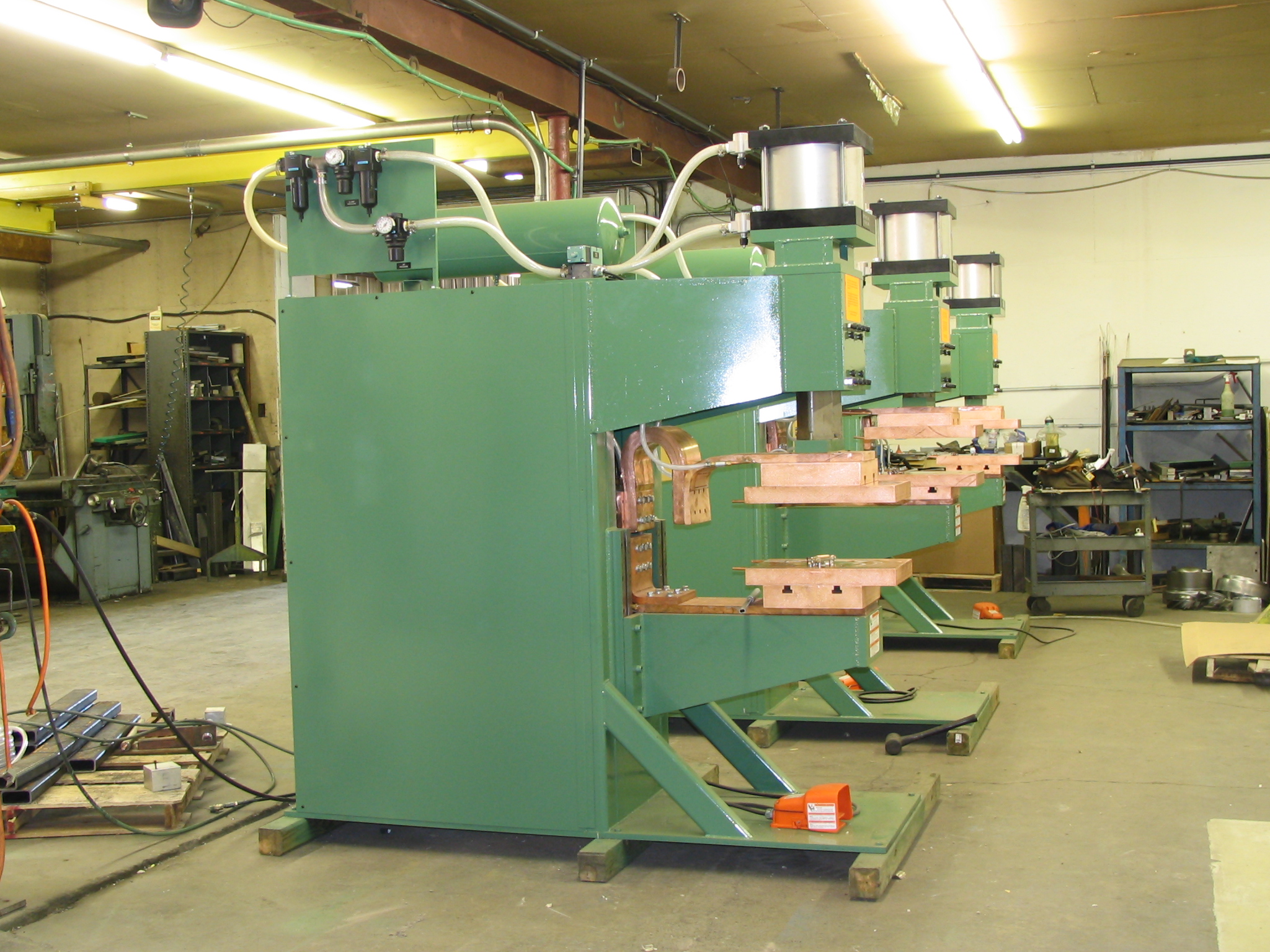 Two 400KVA welders and a 500KVA